Books in Ukrainian about raising and caring for children from the first days to three years , their emotional and physical development.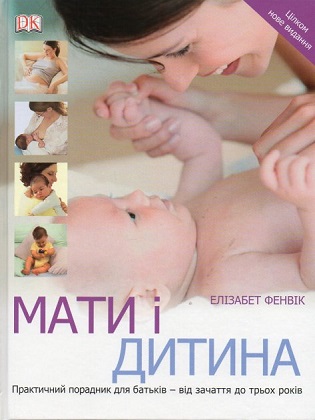 1. Mother and child
One of the most comprehensive advisors, with a considerable number of color illustrations. The book is also distinguished by the fact that it gives advice to women for the period from pregnancy to caring for three-year-old children. Greater emphasis – on the health of the baby. These and other factors distinguish the book with a higher price and absence from online bookstores. However, it is worth looking for editions on marketplaces.
2. Learning to be parents : a school for young parents
Advice on caring for children from 0 to three years. The book clearly separates various nuances of child care and its development. The first year of a baby's life is detailed by month. The author, an experienced Ukrainian psychologist Dmytro Maksimenko, describes the possibilities of a child's intellectual and physical development in the second and third year of his life: how to choose toys, what games, how to develop speech, how to draw. In addition, the last section of the manual is devoted to popular methods of child development.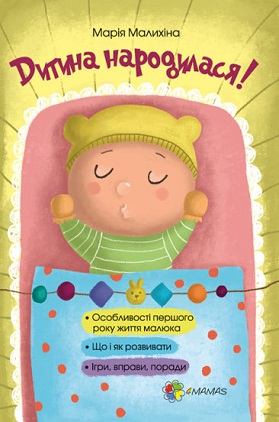 3. For caring parents . The child was born!
How to care for a newborn baby in the first year of life? The book gives an answer to this question not only for young parents, but also for new grandparents. In the book of Maria Malykhina, a practicing child and family psychologist, there are not only tips for caring for a baby, but also a list of indicators of her development during such a time.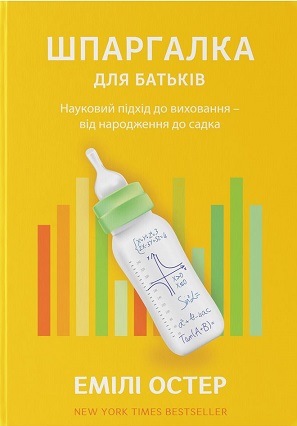 4. Cheat sheet for parents. A scientific approach for calm parents – from birth to kindergarten
An alternative point of view on raising and caring for babies. Emily Oster is an economist and mother of two children. She writes about motherhood from the point of view of somewhat unusual sciences (sociology, economics), digital data (statistics). She attached great importance to her own experience in writing the book. Between all this, she established cause-and-effect relationships, which became advice.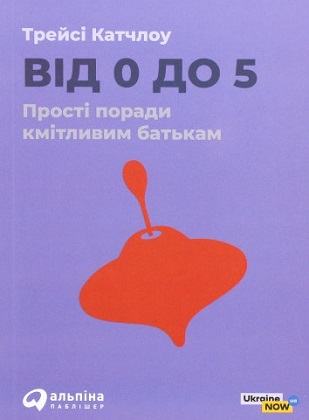 5. From 0 to 5. Simple tips for savvy parents
Another book in which the author gives advice on a slightly wider period: from conception to five years. The book itself is a complete list of advice written in an easy manner, which focuses the readers on raising children and themselves. More suitable for modern mothers from cities.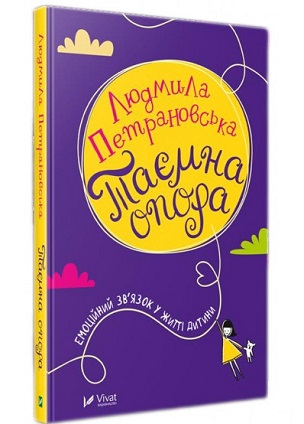 6. The secret support of an emotional connection in a child's life
A book for caring for children of all ages. However, about a third of it is devoted to children: the first three chapters are about the first three years of life, namely, her perception of the world, surrounding people and relationships with them. Every year, the child develops not only physically, but also emotionally. The book advises how to properly develop her emotionality and at the same time explains children's reactions to life situations.
7. What is the child thinking about?
Is your baby already 2 years old? Therefore, he shows emotions that have been studied by evidence-based clinical psychology. The manual describes in detail more than 100 scenarios that demonstrate the most common everyday situations: anger attacks, sleep deprivation, sibling rivalry and much, much more. This book simultaneously analyzes the thinking of an adult and a child. The same complex case is presented first with a standard description, then it is analyzed what the adult thinks in this situation, then it is explained what the child thinks. And then a clear algorithm is given, what exactly is recommended to be done to solve a critical situation and possible prevention in the future.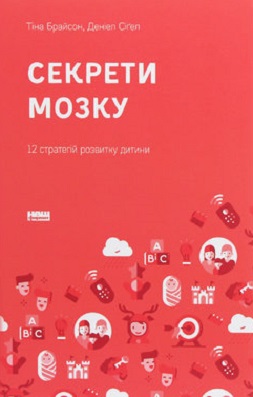 8. Secrets of the brain. 12 child development strategies
The book is not only for parents, but also for teachers and educators. In it, psychiatrists from the USA explain the peculiarities of children's brains, as well as ways to teach them to understand themselves from the age of three.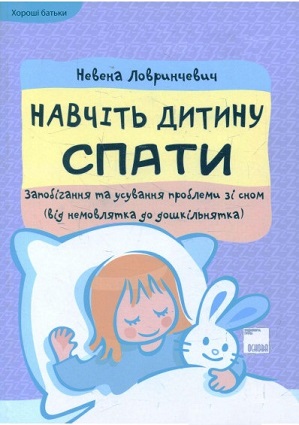 9. Teach your child to sleep. Prevention and elimination of sleep problems (from a baby to a preschooler)
Does the child sleep badly and it exhausts the parents? The book talks about the causes of this phenomenon and how to act in different situations, depending on the age of the child. Psychologist Nevena Lovrinchevych also writes about good sleep, swaying, crying. It is likely that the 2009 edition will be difficult to find in bookstores and online stores, but this laconic book is sold online "hands-on" and on marketplaces by those parents who have already found it useful.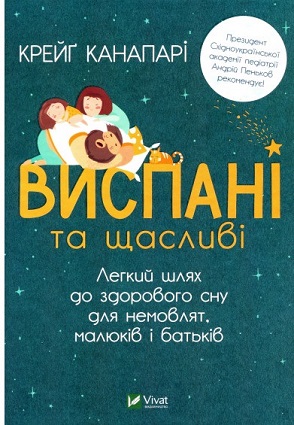 10. Sleepy and happy. The easy way to healthy sleep for babies, toddlers and parents
If it is still not possible to buy the previous book, then there is a more modern one. American pediatrician, scientist Craig Canapari writes about proper children's sleep in a little more detail, using scientific style techniques, with concrete examples from life. It is worth noting that the author described his own approach to the organization of children's sleep.